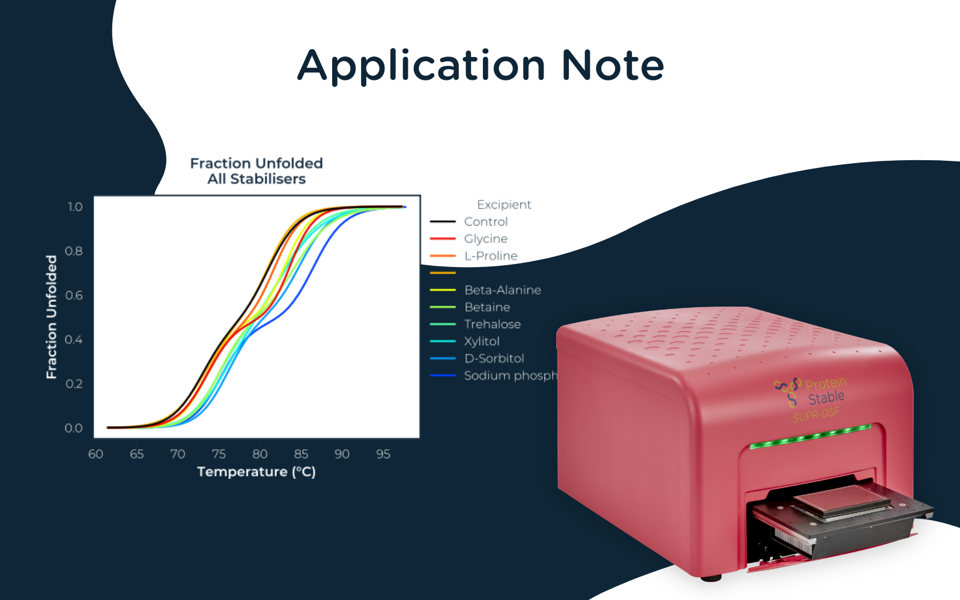 Formulation Screen of Trastuzumab using the SUPR-DSF
In this study, we show the analysis of a thermal denaturation-based formulation screen of the commercially available therapeutic antibody Trastuzumab in 96 different conditions with the
SUPR-DSF instrument. Along with screening the stabilising agents, confidence in the results is gained as there is consistency with both Differential Scanning Calorimetry and the formulation used for the commercial drug Herceptin®. This screen was directly measured in a single 384-well microplate in less than 1.5 hours. This high throughput can be leveraged further through lab automation integration to screen thousands of samples per day.